We will be in Nuremberg next week at the DOC congress where Prof. Dr med. Marc Schargus (Asklepios Klinik Nord, Hamburg) will be presenting a meta-analysis from the STAR-I, STAR-II and STAR-III trials on patients with open-angle glaucoma who consistently achieve low diurnal intraocular pressures (IOP) of ≤18 mmHg up to two-years after implantation with MINIject.  The Advanced Glaucoma Intervention Study (AGIS, American Journal of Ophthalmology, 2000) concluded that consistent levels of IOP ≤18 mmHg were associated with minimal visual field deterioration and thus preservation of vision.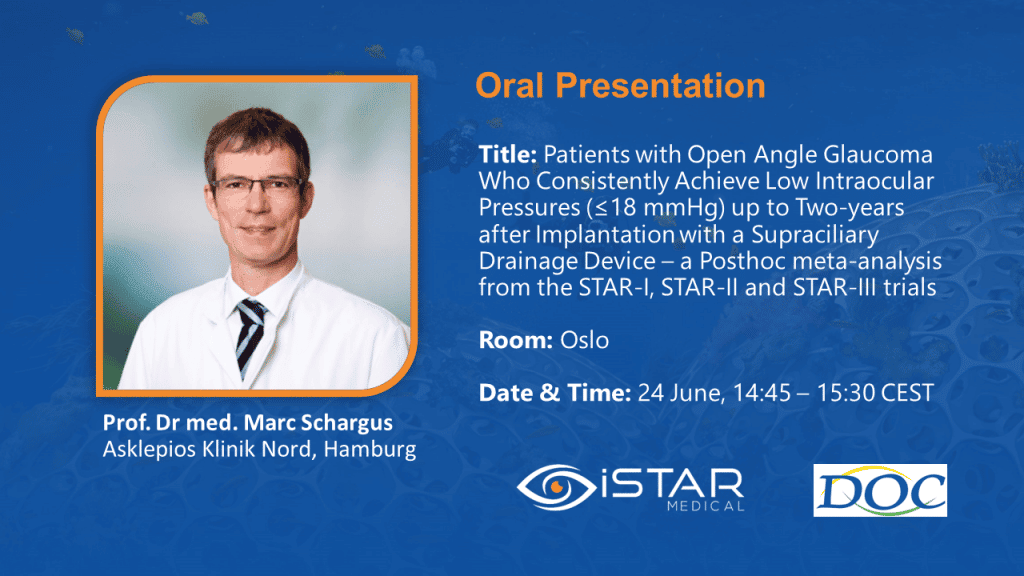 Prof. Dr med. Anselm Juenemann (Viselle Augenzentrum, Erlangen) will also present two-year final results from the STAR-II European trial of MINIject in patients with open angle glaucoma.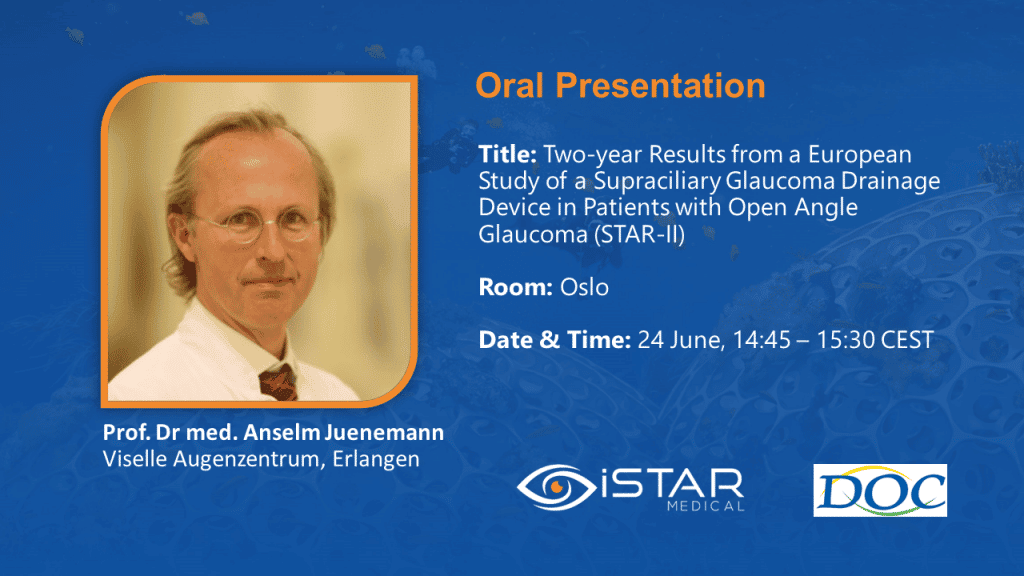 We look forward to attending the DOC, which gathers world renowned experts who will present innovations and further developments, and discuss the gold standards of eye surgery.
Find out more about the DOC here: https://bit.ly/3GoS9pu