Analysis provides further validation of MINIject®'s meaningful and sustained efficacy in open angle glaucoma patients  
No safety concerns with corneal endothelial health reported across all three trials
MINIject® delivers positive, consistent results up to two-year follow-up in patients across Central and South America, Asia and Europe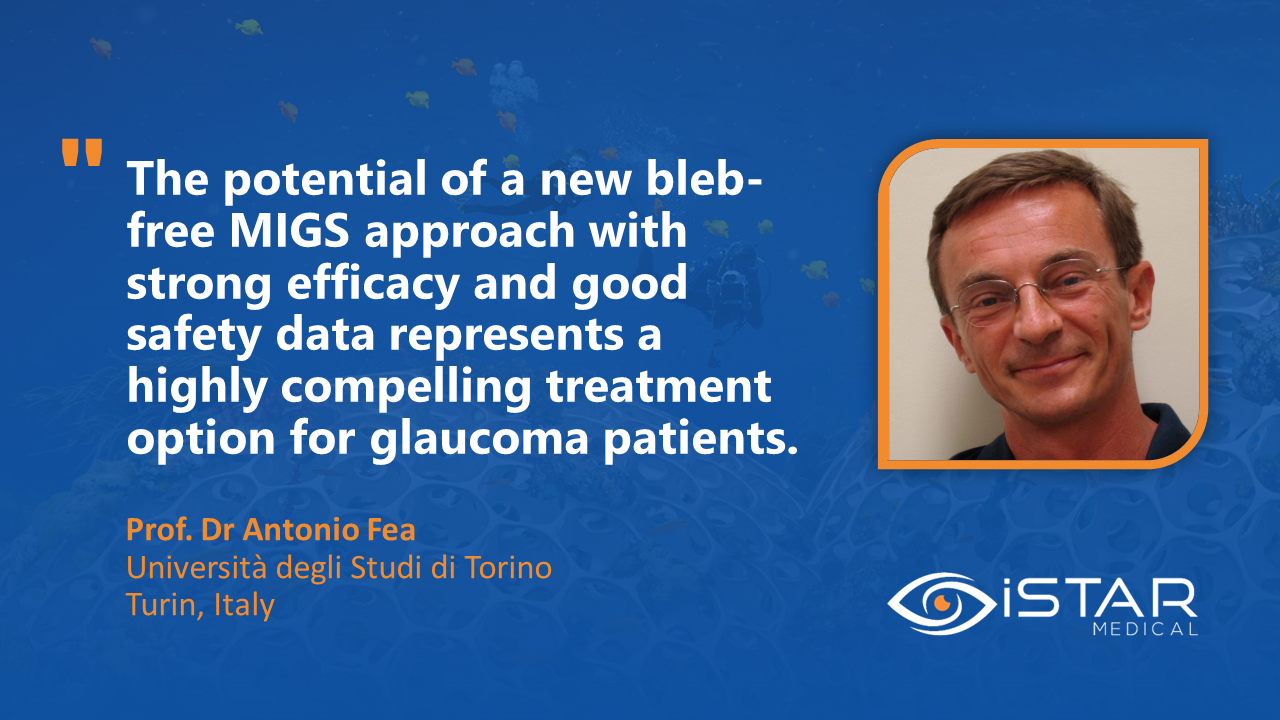 WAVRE, Belgium — 8 June 2022: iSTAR Medical, a medtech company delivering breakthrough eye care solutions to patients, presented two-year safety and efficacy results in a meta-analysis of its STAR-I, STAR-II and STAR-III clinical trials for MINIject® at the 15th European Glaucoma Society (EGS) Congress in Athens. MINIject® is the only commercially available supraciliary minimally invasive glaucoma surgery (MIGS) device.
The two-year results indicated sustained, meaningful efficacy and favourable safety outcomes in patients with primary open-angle glaucoma. In all three trials, MINIject® met all endpoints, which included a significant reduction in both intraocular pressure (IOP) as well as hypotensive medication-use. Furthermore, no safety concerns regarding corneal endothelial health were raised across all three trials, a pivotal factor in long-term safety.
Data from the three completed, prospective, open, international, single-arm trials[1] in patients with mild-to-moderate, primary open-angle glaucoma, and whose medication was no longer effective, were pooled in a meta-analysis. MINIject® was implanted in a standalone procedure across 11 sites in Central and South America, Asia and Europe.
Results from 66 patients implanted with MINIject® across the three trials demonstrated a significant and meaningful 39% reduction in IOP from medicated pre-procedure IOP of 23.8mmHg down to 14.4mmHg at two-year follow-up. The IOP level and reduction were similar at all semi-annual follow-up visits until two years, representing a stable result over time. Additionally, 38% of patients were medication-free at two years, and an IOP of ≤18 mmHg was achieved in 85% of patients. MINIject® also showed no safety concerns with corneal endothelial health at two-year follow-up.
MINIject® is currently being investigated in iSTAR Medical's pivotal US trial, STAR-V, where enrollment continues as planned.
Prof. Dr Antonio Fea, Università degli Studi di Torino, Turin, Italy, and presenter of the data at the 15th EGS Congress, said: